Each VELUX roof window has two identification numbers. One number is on the metal spacer between the two panes of glass after the word VELTERM. This VELTERM number is the glass identification number.
The other number is found on a data plate attached to the wood of the unit. The location of the data plate is at the top of the sash unit within the inside of the frame.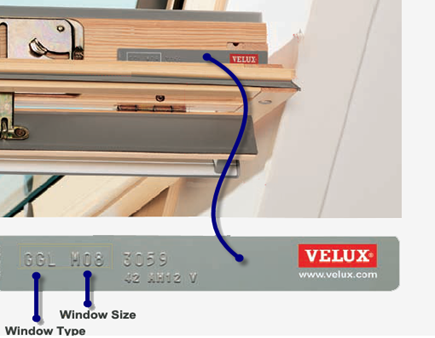 Each Solstro roof window has an identification number. This number can be found on the top of the sash as the window is opened. Place of this data plate depends on the type of the roof window: it can be found either on the left or on the right side of the top sash profile.