The VELUX range of flat roof windows can be installed in a flat roof of 0-15 degrees. A choice of bases from fixed (non-opening) to electric operation are available.
It's important to know that both the base and the cover is needed to complete the install. The choice of covers is key to allow any water to fall off the roof window, so there is no leakages or complications after the install.
VELUX curved glass roof window
The VELUX curved glass rooflight has a unique curved glass surface that lets in more daylight. Choose the new generation electrically vented base unit with VELUX INTEGRA® for an automated operation.
Benefits
Curve-shaped edge-to-edge glass that allows rainwater to easily drain off
Insulating PVCframe and 2-layer or 3-layer low-energy pane for optimal energy efficiency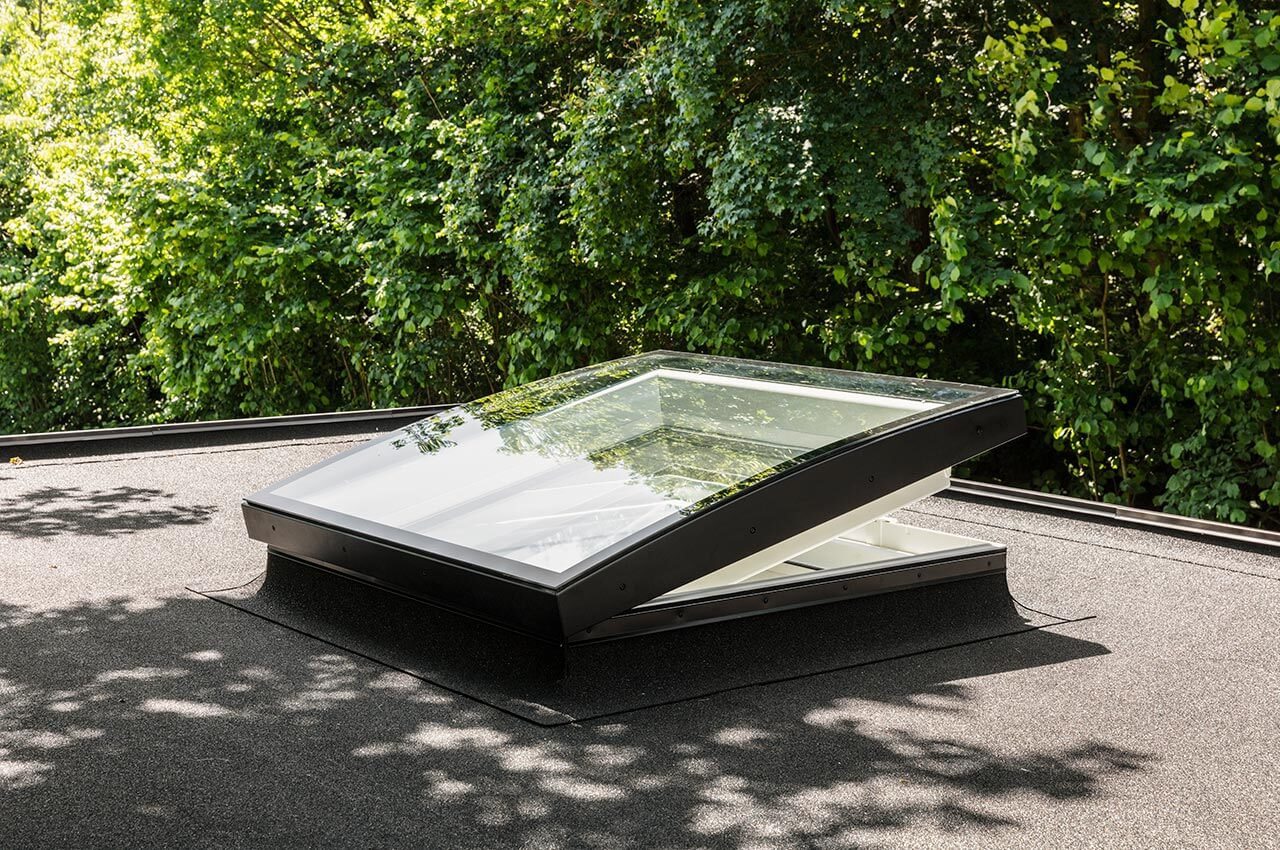 VELUX flat glass roof window
The flat glass rooflight is specifically to accommodate house roofs with a 2-15° pitch
Benefits
Scratch-free 4 mm tempered glass outer pane for great durability
Noise reductionfrom rain, hail and other exterior disturbances
Insulating PVC frame and 2-layer or 3-layer low-energy pane for optimal energy efficiency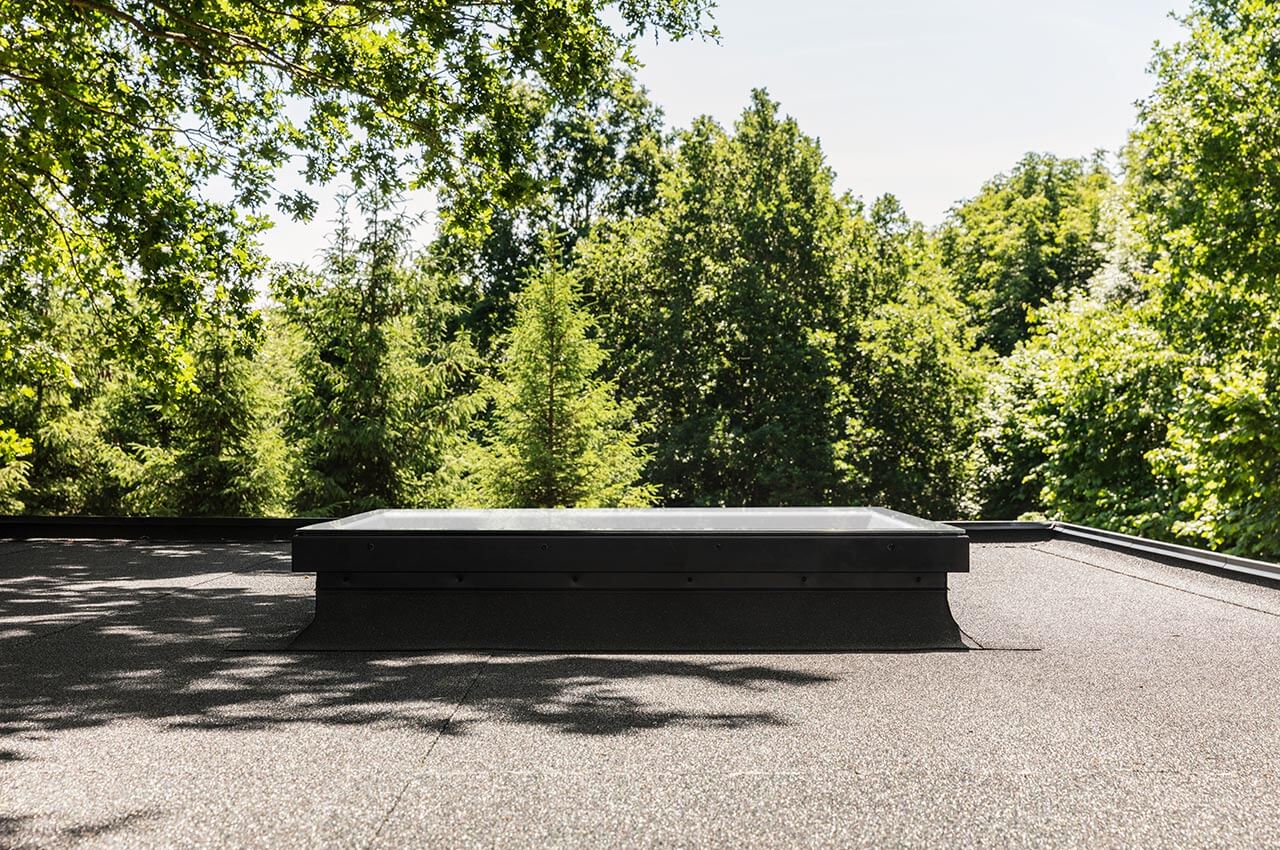 VELUX flat roof dome
The VELUX flat roof dome is the modern version of the roof window bubble. The window consists of a high insulation PVC construction and two-layer low-energy pane.
Benefits
Opaque dome option provides optimal privacy
Simple dome design is low maintenance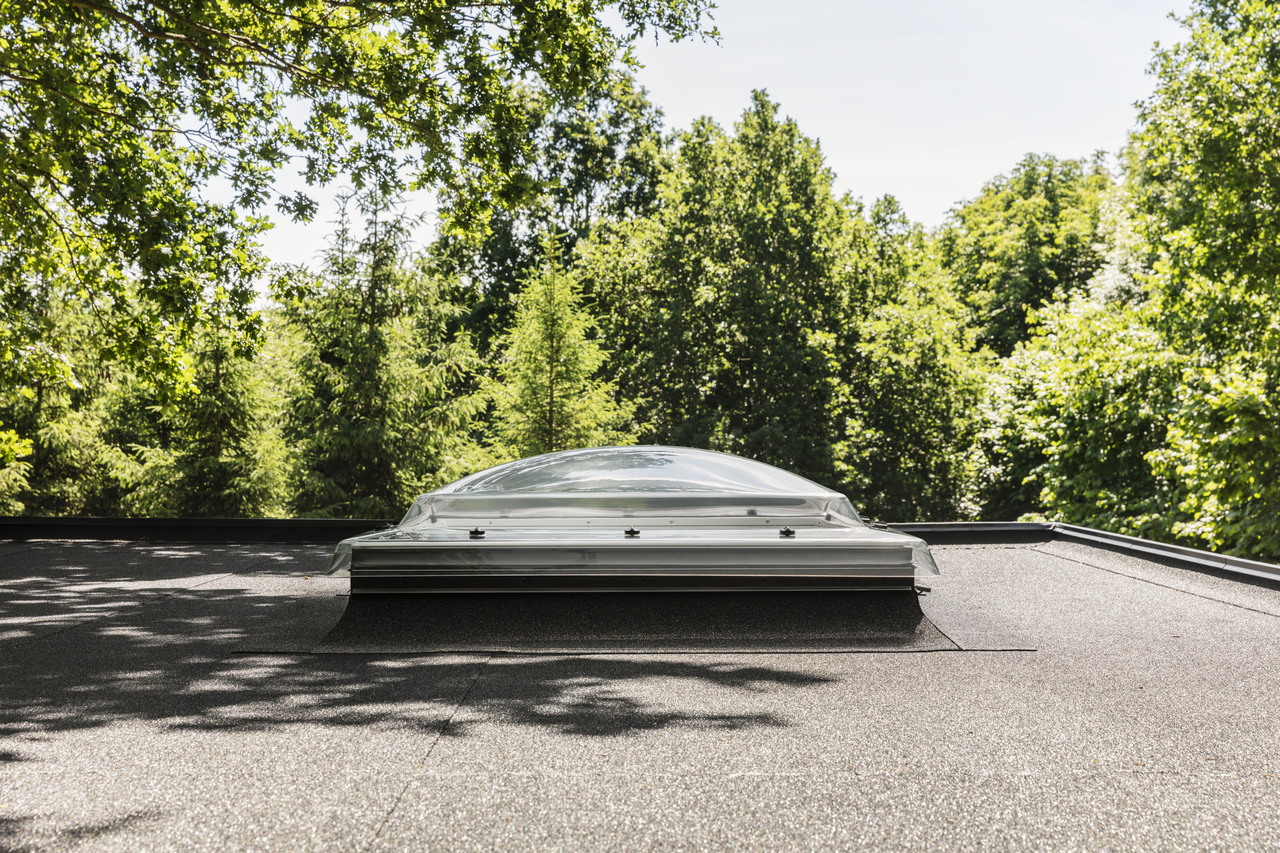 The VELUX flat roof emergency exit roof window is available in 3 sizes to allow access to a roof terrace from the flat roof in the event of an emergency. The dome shape cover prevents rain and snow from collecting on the surface. This option is openable with special gas strut arms and locking devices and is available in a clear or obscure dome for extra privacy.
Benefits
A solution for flat roof emergency escape
PVC frame for low maintenance
Double glazed with laminated inner pane for extra safety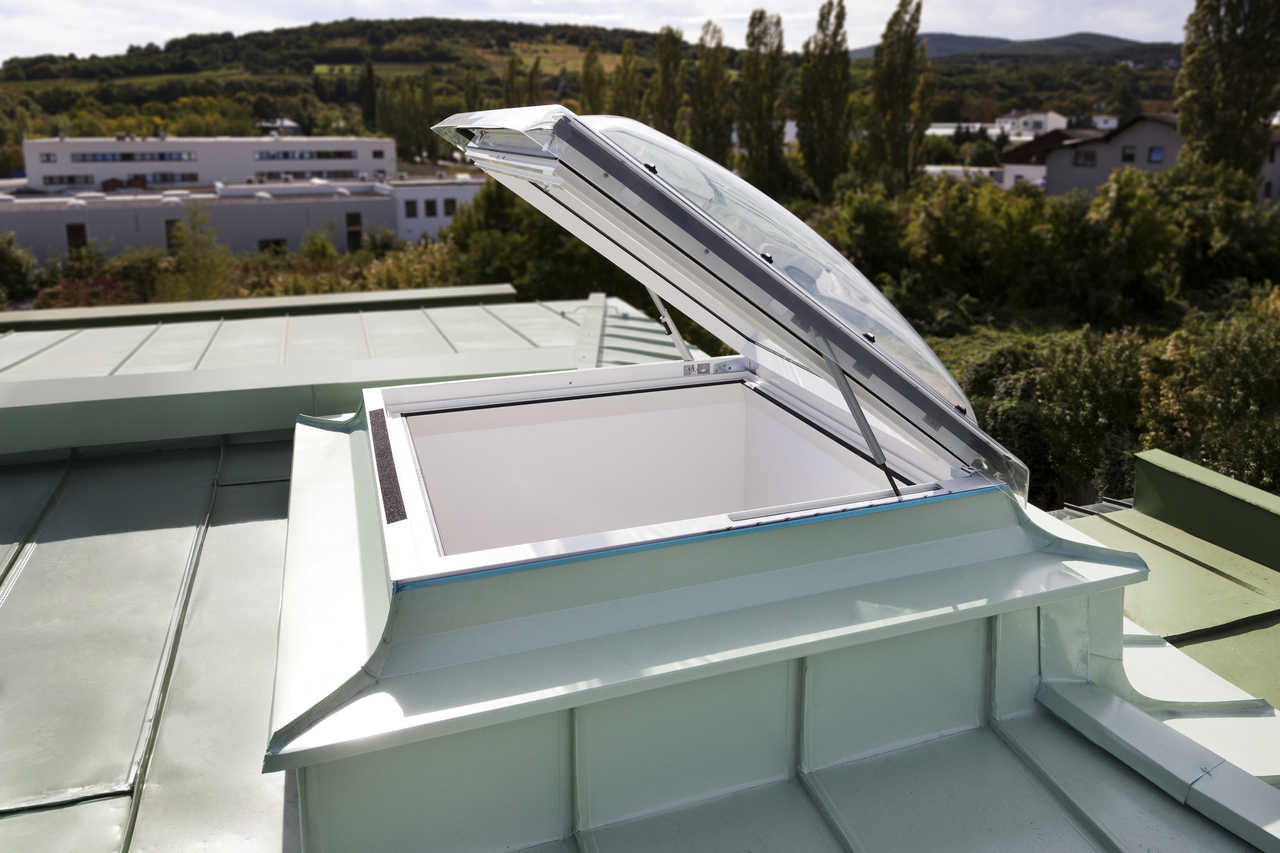 VELUX emergency exit smoke vent dome
The VELUX smoke vent dome is designed for buildings that need to meet safety requirements for smoke ventilation. Smoke ventilation windows are typically placed in stairwells and annexes where the smoke ventilation window will automatically open in the event of fire to release smoke and dangerous gasses from the building. The smoke ventilation window opens 50 cm within a minute.
Benefits
A solution for a flat roof where additional daylight and smoke ventilation is required
AA fire rated
Tested and certified to EN ISO 12101-2