VELUX and Solstro Awning Blinds for roof windows help keep a room cool in summer.
Awning blinds are made from weather-resistance fabric and can be rolled up out of sight when not in use. VELUX Awning Blinds are available in manual, solar or electric options. Solstro Awning Blinds are available in manual operation only. Please note, it's possible to combine an Awning blind with an interior blind.
VELUX Awning Blinds
The VELUX Awning blind is a transparent, external blind that reduces passive heat. Delivering effective heat protection that keeps the room cool and comfortable by blocking sunlight and heat before it hits the windowpane. When extended to the base of the sash, the semi-transparent fabric cuts out the direct rays of the sun and gives full outside visibility.
The blind is available in a black net and will arrive with full step-by-step install guides.
VELUX blinds will come with a 3-year guarantee.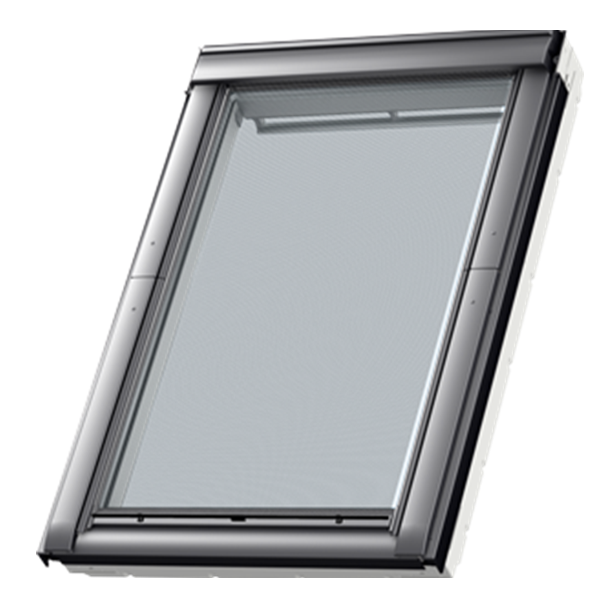 SOLSTRO Awning Blinds
Solstro Awning Blinds are made from a semi-translucent PVC coated net, that diffuses incoming light and prevents the room from over-heating, by stopping 80% of the sunlight. This blind protects the glass surface from rain damage whilst reducing the rain and hail noise.
Solstro Awning Blinds are multi-fit meaning they can fit a variety of different brands and sizes. familiar brands are VELUX, Solstro, Dakstra, Dakea, RoofLITE and Fakro.
An easy to install blind that can be installed in less than ten minutes with a screwdriver and hammer. Detailed step-by-step instructions are included with every blind.
Solstro Awning Blinds have a 2-year guarantee.