Roller Blinds for roof windows offer a simple and effective solution for softening the incoming light.
They're ideal for living areas, where there is a need for a basic level of privacy or to diffuse the light on sunny days. This style of blind is available in a choice of over 15 designs and colours.
VELUX ROLLER BLINDS
VELUX Roller Blinds are a practical solution designed to provide basic privacy whilst allowing a natural and harmonious light to enter a home. VELUX Roller Blinds are suited for living and dining rooms, offices and playrooms, however, can be well suited in a room of choice to complete a project.
This internal non blackout blind can also be combined with the VELUX Awning Blinds or Roller Shutters for additional heat protection.
Available in manually operated as well as electric or solar operation. Also, compatible with the VELUX Blind Adapter and VELUX Telescopic Rod.
VELUX blinds will come with a 3-year guarantee.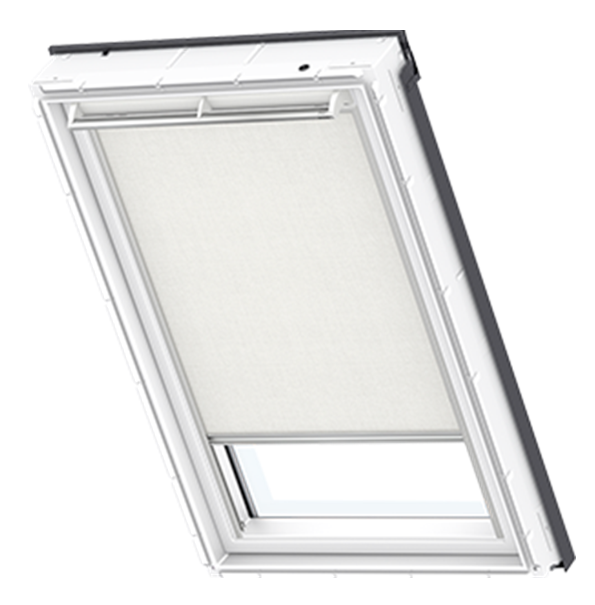 SOLSTRO ROLLER BLINDS
The Solstro Roller Blind is an ideal choice for controlling incoming daylight and providing basic privacy. Solstro Roller Blinds for roof windows are available in beige or dark blue and are covered under warranty for 2 years.
Solstro Roller Blinds are multi-fit meaning they can fit a variety of different brands and sizes. The brands we're familiar with are VELUX, Solstro, Dakstra, Dakea, RoofLITE and Fakro.
An easy to install blind that can be installed in less than ten minutes with a screwdriver and hammer. Detailed step-by-step instructions are included with every blind.
This blind is most suited to windows that are within reach as unfortunately, there is no additional accessories to assist in opening the blind if the window is out of reach.