Venetian blinds are installed in rooms where there's a need to adjust the amount, direction and atmosphere of the incoming light. These blinds can be positioned inside the window and the slats can be tilted and angled to give ultimate control over the light in certain rooms. Venetian blinds are suitable for kitchens and bathrooms due to the material used.
VELUX VENETIAN BLINDS
VELUX Venetian blinds are made from 35 mm lacquered aluminium slats that run inside channels which can be chosen in white-painted aluminium or brushed aluminium. The cords are made of wear-resistant polyester.
Available in 6 different colours. Manual operation only.
The VELUX Venetian blind is compatible with the VELUX Telescopic Rod and Blind Adapter, so can be installed in areas that are hard to reach.
VELUX blinds will come with a 3-year guarantee.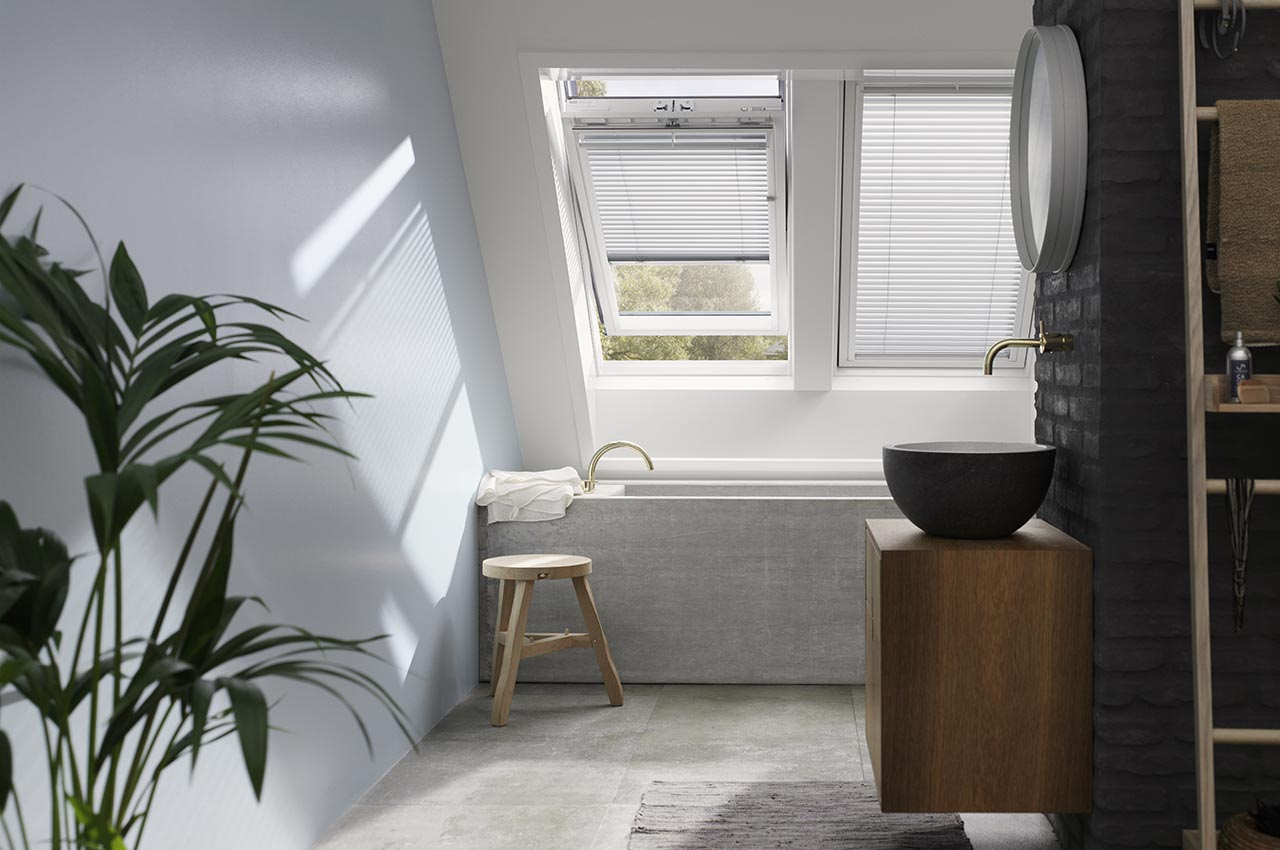 SOLSTRO VENETIAN BLINDS
The Solstro Venetian blind controls the amount and direction of light in a room. The cord-free design is easy and intuitive to operate. The moisture-resistant aluminium material is ideal for kitchens, bathrooms and any other room containing high levels of humidity.
This blind will require no cutting, and will fit correctly, should the correct window information be chosen.
Solstro Venetian Blinds are multi-fit meaning they can fit a variety of different brands and sizes. The brands we're familiar with are VELUX, Solstro, Dakstra, Dakea, RoofLITE and Fakro.
An easy-to-install blind that can be installed in less than ten minutes with a screwdriver. Detailed step-by-step instructions are included with every blind.
This blind is most suited to windows that are within reach as unfortunately, there is no additional accessories to assist in opening the blind if the window is out of reach.
Solstro blinds will come with a 2-year guarantee.